Ricardo Soltero

Born in Nayarit, Mexico Ricardo Soltero has been the scenery director and stage-set designer for the biggest Dia de los Muertos celebration in the United States which takes place annually at Hollywood Forever Cemetery.
His pieces have adorned and colored an array of cultural exhibits , fundraisers as well as transformed ballrooms into magical environments with his paper mache, recycled materials, wood and styrofoam sculpted works , as well as iron rod sculptures for a flash mob performance at Union Station.

A list of his current and ongoing projects collaborations include: The annual Hollywood Forever Dia de los Muertos celebration, Meet me a the the Metro, the 20 year running play of Frida Kahlo with the Synergy group, 24th Street Theater set design, Semblanza Latinoamericana, The Autry Museum, ELA meets Napa, Denver Botanical Gardens, Santa Clarita Day of the Dead, La Vista Memorial Park Day of the Dead, UNICEF's Annual Gala and The Metropolitan Fashion Show.

Ricardo Soltero's work can be found in the City of Los Angeles, New York, Chicago and Mexico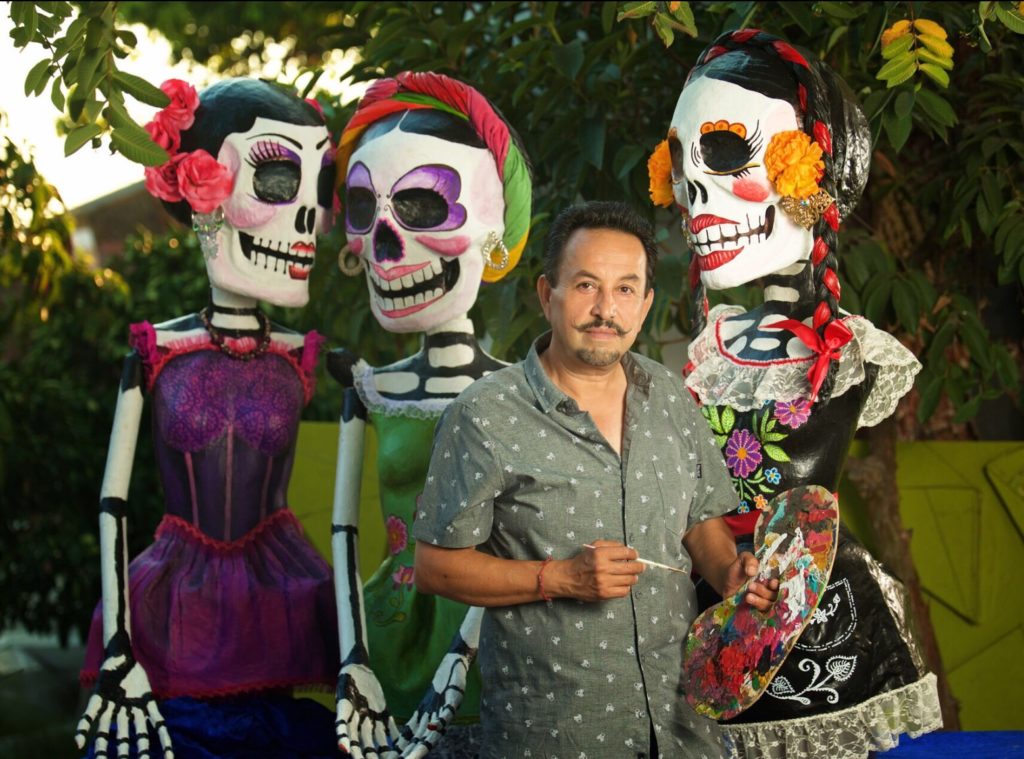 Add